UCSI students placed 3rd in the 2015 International Young Student Cooking Tournament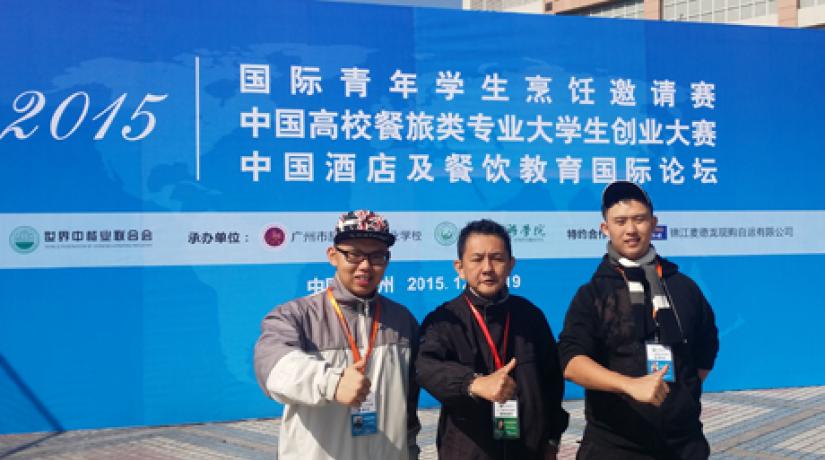 [ALL SMILES]: Lee Wei Ming, Chef Loke Hoi Weng and Lau Khee Ooi in a group photo.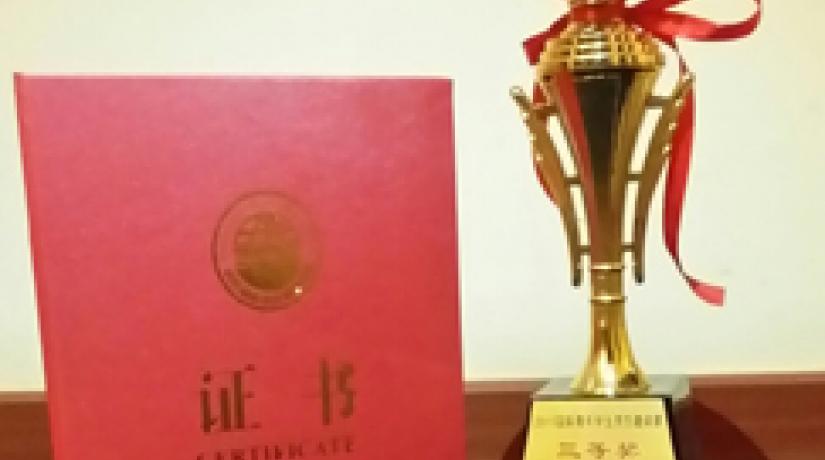 [FRUITS OF THEIR LABOUR]: The team won 3rd place and bagged the bronze medal for their culinary creations.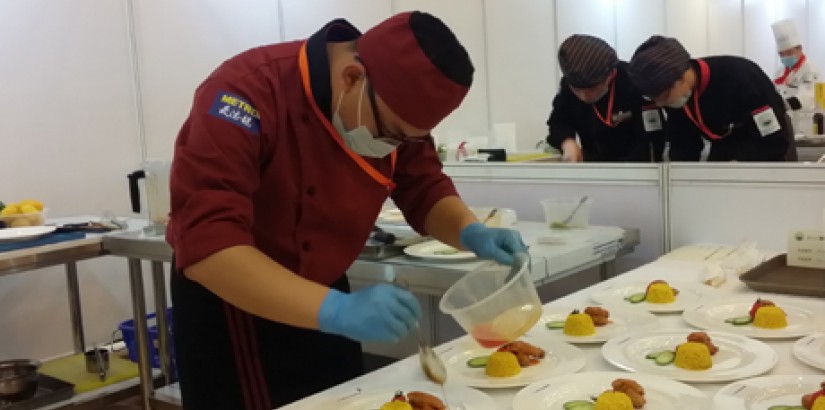 [THE WINNING DISH]: Lee Wei Ming preparing the Ayam Masak Merah with Nasi Kunyit.
KUALA LUMPUR: UCSI University's (UCSI) culinary arts team won 3rd place in the 2015 International Young Student Cooking Tournament, held at Guangzhou, China.

The three-day competition was organised by the World Association of Chinese Cuisine (WACC) and it was opened to all universities across Asia that offer culinary and hospitality programmes.

Accompanied by their lecturer; Chef Loke Hoi Weng, culinary arts students, Lee Wei Ming and Lau Khee Ooi competed against more than 40 teams from across the continent.

In the competition, each team were given 120 minutes to prepare 10 portions of three dishes.

Participating for the first time, the team prepared three local dishes namely Ayam Masak Merah with Nasi Kunyit, Udang and Soohoon Kerabu, and Pan-seared Salmon with Lemongrass Sauce in the Live Cooking category.

The team wowed the judges with their skills and creations, placing them in 3rd place in the category.

The budding culinarians also bagged a bronze medal for the Ayam Masak Merah with Nasi Kunyit under the Individual Dish category.

"This has been a great experience. When they announced that we won 3rd place and a bronze medal, I felt so proud of my team and myself. It was a tough competition but the hard work we put into this competition has paid off," said Lau Khee Ooi who is currently reading the Diploma in Culinary Art programme.

"Our participation is upon invitation. We are very fortunate to be part of this competition as it is organised only once in every two years," said Chef Loke.

Chef Loke also emphasised that more than a cooking competition, the event certainly exposed the students to the different side of culinary arts that they may not have seen before.