UCSI Students Recognised At Actuarial Science Excellence Award 2019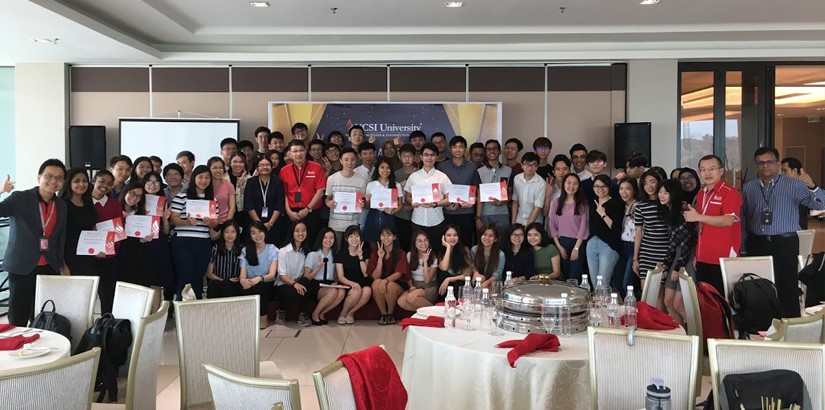 UCSI Students Recognised At Actuarial Science Excellence Award 2019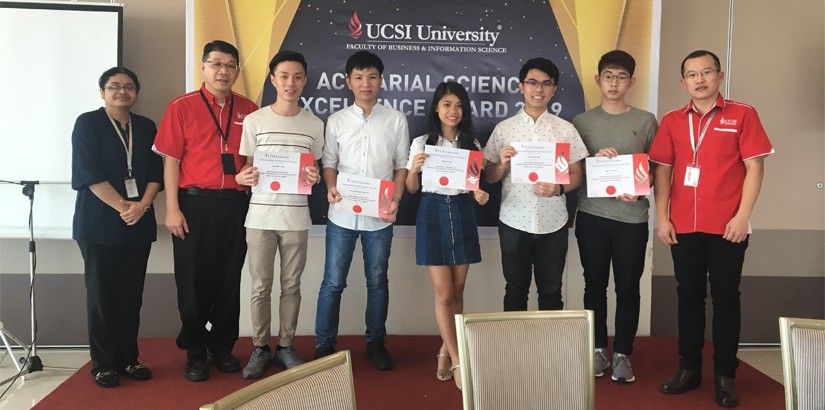 UCSI Students Recognised At Actuarial Science Excellence Award 2019
This year's Actuarial Science Excellence Award held on 1st March 2019 saw 68 UCSI students achieving the Academic Achievement Award and 5 UCSI students obtaining Outstanding Achievement Award.
The criteria for getting the Academic Achievement Award is by having a CGPA of at least 3.6 (in Year 3) and a CGPA of at least 3.7 (in Year 2). To get the Outstanding Achievement Award, students have to pass 4 or 5 SoA papers.
The students who received the Outstanding Achievement Award were James Koo Jian Wei, Ng Xin Yee, Calvin Chong Ting Yee, Tan Jun Hao and Lim Wei Jing.
"To me, this award means that my efforts have paid off. It is recognition from the University and it gives me the confidence and motivation to continue my path in actuarial science. It also motivates me as I am able to avoid most of the conflict I would be facing in the future," said Xin Yee.
"This award benefits me by giving me more confidence in achieving my goals and proves that hard work pays off. My motivation comes from challenges of the examination as this helps me achieve higher goals," said Calvin.
According to Tan Jun Hao, winning the award definitely raised his reputation among alumni or course mates. He says that it might be easier for him to secure an internship position or permanent job In the future. Like Calvin, Jun Hao expressed that it also means that hard work will be paid off one day and this motivates him to achieve other goals.
Similarly, for Lim Wei Jing, it would help him expand his network, where more people would recognise his achievement and it would help him to get a job more easily in future.
James Koo thanks his lecturers and family who kept supporting him. Although the award helps him stand out among his peers, he is reminded that there is still a long way to improve himself.
For Xin Yee, her short-term goals are to prepare herself with coding basics and if possible, an advanced level of coding useful for her career. Her long term goal is to be an appointed actuary in her dream company.
"The award does not change my goals but it motivates me to challenge myself in reaching my goals faster," she said.
Jun Hao's advice to students is: "Have faith in yourself because all your efforts will result in what you are one day. Just make your goals clear and take action starting now. You definitely do not need to be the best but just be what you want to be."
All the students agreed that UCSI University played a vital role in provide learning resources like helpful alumni in mentoring their progress and also experienced lecturers in building up their foundation in this course. It also provided a comfortable and conducive environment for learning.