UCSI students to hold Halloween Buffet Dinner 'Who is the KILLER?'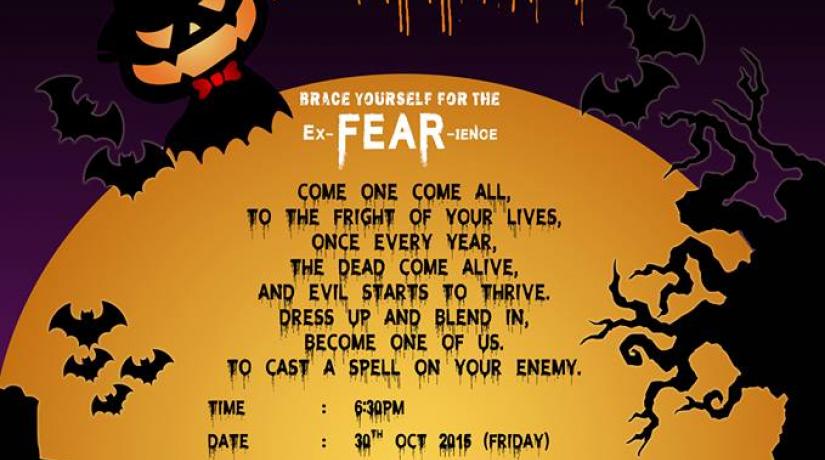 KUCHING: In collaboration with Grand Margherita Hotel (GMH) Kuching, UCSI University's (UCSI) Faculty of Hospitality & Tourism Management (FHTM) is hosting its Halloween Buffet Dinner aptly themed "Who is the KILLER?" on 30 October 2015 at 6:30pm at Macam2 Bistro, Grand Margherita Hotel (GMH) Kuching.

Organised, planned and run by the students of Diploma in Hotel Management and Diploma in Culinary Arts programmes, the dinner is open to the public, with tickets priced at RM80 for normal price.

According to the project manager Miss Linda Jong from Diploma in Hotel Management, the purpose of the event is to expose the students to practical experience of event management and to provide a unique platform for the students of culinary arts to demonstrate their creativity and cooking skills.

"Through this event, not only do the students get to hone their soft skills, they also get the opportunity to learn new hard skills such as event management, budgeting, and communicating with stakeholders. And these skills will give the students an edge when it comes to preparing them for employment and graduate school," she said.

The event will feature a unique concept of mystery solving game where the guests get to search for the mystery killer through clues hidden in the food. Other exciting highlights also include an opening dance, mini Halloween drama, fashion show, the search for King and Queen of the night as well as a series of lucky draws.

For more information on the event, please contact Miss Chan Kar Li (0109874148) or Miss Sarah Jane (0168941901). For course enquiries, please call UCSI University Sarawak Campus at 082-455255 or visit www.ucsiuniversity.edu.my.