UCSI Students Win Best Solar Car Award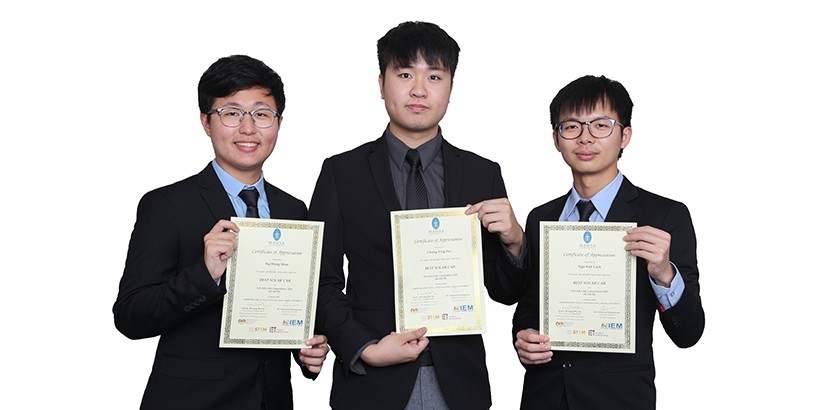 (left to right) Ng Weng Mun, Chong Ying Hai and Ngo Kah Lock win the Best Solar Car Award.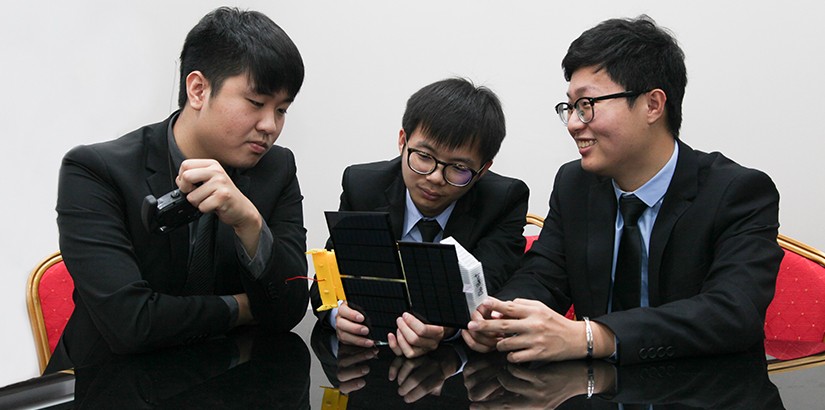 The three students with their winning Solar Car.
UCSI University Engineering students Ng Weng Mun, Chong Ying Hai and Ngo Kah Lock won the Best Solar Car Award in the Solar Car Competition 2020 (SCAR'20) organised by MAHSA University. All three students are from the Mechatronics Engineering programme. The participants were divided into seven groups, with three per group where each group had their own solar car.
According to Ying Hai, in creating the solar car without battery, they had to calculate how much power can be generated from the solar panels and how many solar panels were needed. They discovered that three solar panels were better than four as when the weight increases, the efficiency reduces.
Then they engaged in simulation using MATLAB to reduce trial and error. Finally they bought the material. The whole process took two to three weeks.
"Courses such as Circuit Theory and Power Electronics which we learnt at UCSI were useful to us in building the solar car. We are happy that we were able to apply what we learnt in the class room," said Ying Hai.
Both Kah Lock and Weng Mun said that this was their first solar car competition and it was a chance to try something different. They also got to make new friends where through these collaborations, students are able to share knowledge.
For future competitions, the students said they would improve the design of the solar car and change the components for higher efficiency. Their advice to other students was to be practical and apply knowledge that they have gained to real-life situations.