UCSI successfully leads the Education Ministry's "My Village" community engagement project.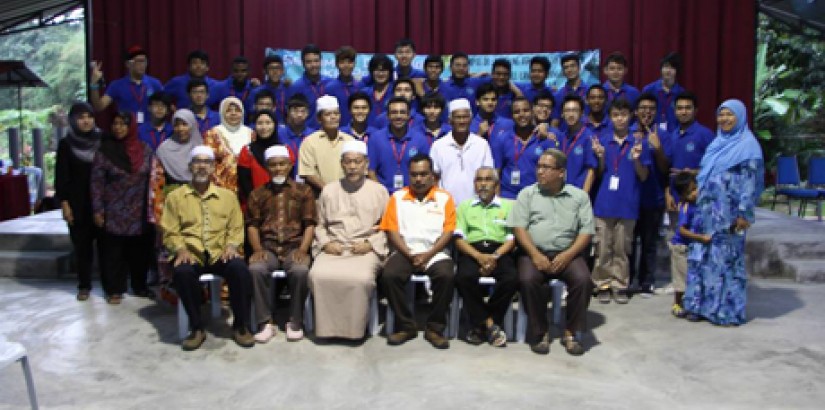 ALL SMILES: Participants of the My Village volunteer project.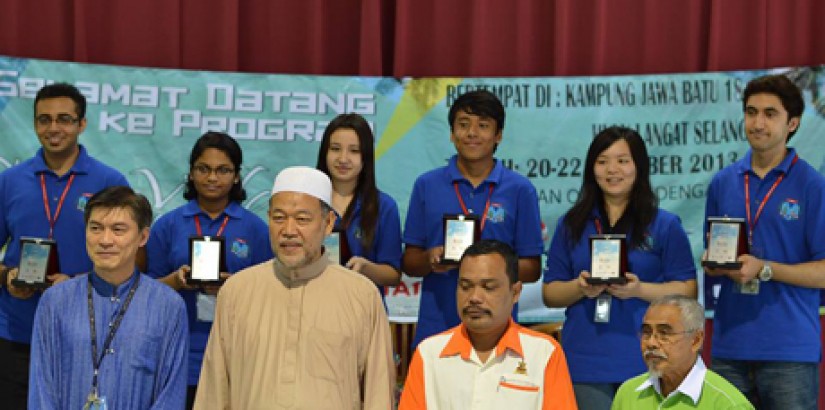 A JOB WELL DONE: Assistant Professor Sylvester Lim with the participants of the My Village project.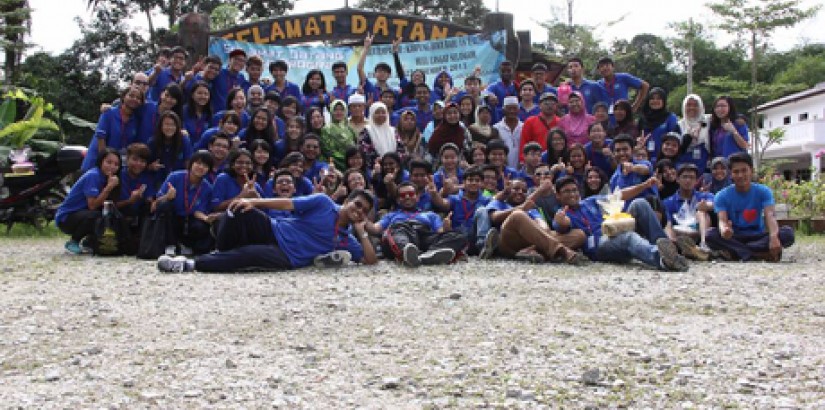 FRIENDSHIPS FORGED: The student participants with the villagers of Kampung Jawa Batu 18 ½.
KUALA LUMPUR: UCSI University recently successful spearheaded the My Village project which enabled local and international students of private institutions of higher learning to engage the local community through volunteerism. The project was initiated by the Ministry of Education and was funded by co-organiser, the Sekretariat HEP-IPTS (Hal-Ehwal Pelajar – Institut Pengajian Tinggi Swasta) which is the body for the country's private institutions of higher learning.

The objectives of this three-day two-night project is to enable local and international students to volunteer in local communities regardless of culture, race or nationality; inculcate positive values in the students, as well as provide them a hands-on opportunity to learn about Malaysia.

Activities for this project include an 'adopted family' session where each pair of students will be assigned to an 'adopted family' from a rural area. The students are expected to teach the children in the "adoptive family", as well as the other children in the village, various skills ranging from ICT to the English language. Other activities include workshops on teaching English, Mathematics and ICT. Each participating university was able to send 10 students (local or international) to participate in this programme.

As the Zone Leader for the Wilayah Zone, UCSI University kick-started the project with the My Village Opening Ceremony held on 29 November 2013. The ceremony was attended by Tuan Haji Razaly bin Hassan, State Assemblyman for Dusun Tua; Rafizi bin Jamro, District Chief of Hulu Langat; Tuan Haji Ramly, Village Headman of Jawa Batu 18 ½; Assistant Professor Sylvester Lim, Deputy Vice-Chancellor of the Student Affairs and Alumni division, and other representatives of UCSI University.

Also in attendance were students and representatives from the seven institutions in the district; UCSI University, Asia Pacific University, HELP University, Tunku Abdul Rahman University College, Taylor's College Hartamas, and University Tunku Abdul Rahman.

While officiating the ceremony, Tuan Haji Razaly acknowledged the importance of the event, pointing out that the My Village project is an important platform for the younger generation to share their knowledge while inculcating the spirit of volunteerism.

This was echoed by Assistant Professor Sylvester Lim, who in his speech said that while UCSI was proud to be selected as Zone Leader, "the key drivers of this entire project are…the students."

The My Village project was well-received, with both local and international students speaking highly of the experience.

"It's interesting and this is a new experience for me with my adopted family," Muhammad Nabil, UCSI University.