UCSI University's Alumnus Makes His Mark in International Gaming Industry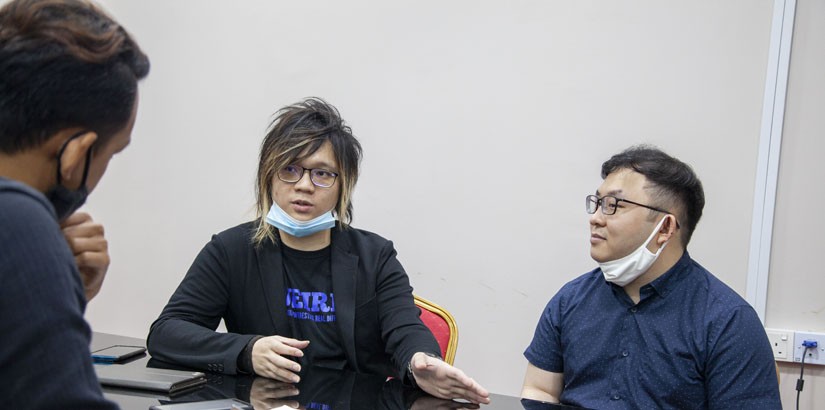 Elmer (left) and Yans (right) sharing about their achievement.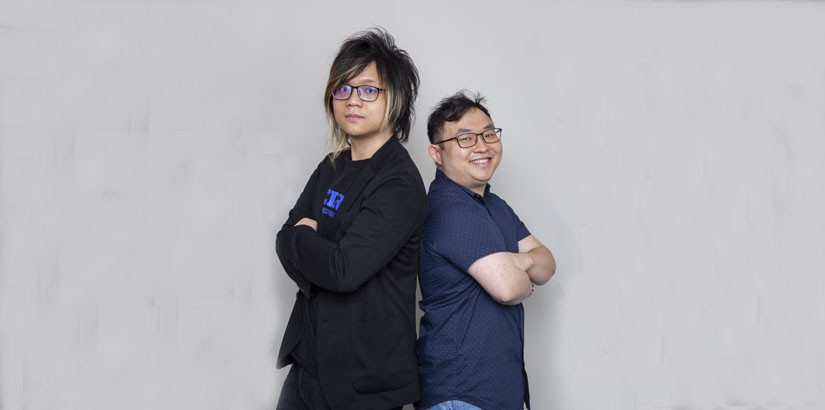 Elmer Ho (left) as the music director and Yans Lee (right) as the project manager for 'Ageless' for Nintendo Switch.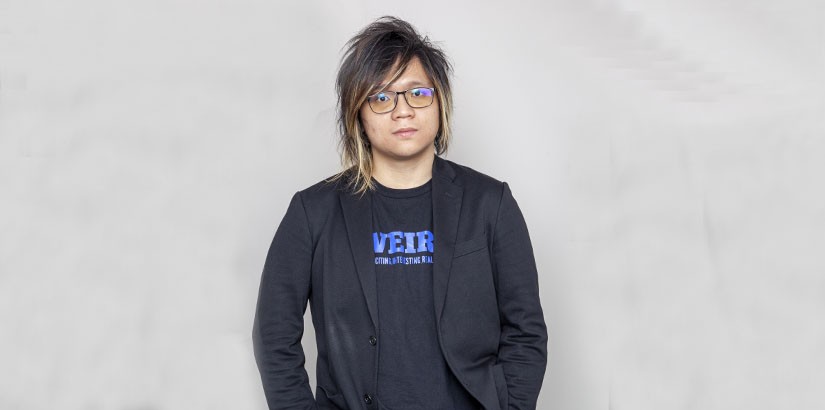 Elmer Ho Lok Zhan.
KUALA LUMPUR, 29 SEPTEMBER 2020 - Elmer Ho Lok Zhan, UCSI University's Bachelor of Contemporary Music (Hons) alumnus, is a music composer, producer, educator and entrepreneur who has made a hit in the international gaming industry where he worked alongside the producer on the music and audio for 'Ageless' on Nintendo Switch.
'Ageless' is a puzzle platformer game that was launched on May 2020, developed by One More Dream Studios and published by Team17, the same publisher that produced the games 'Worms' and 'Overcooked'.
"We were so overjoyed when it was premiered at Pax East 2020 earlier this year. My team which includes some interns from UCSI University have worked really hard to make this into a reality.
"For us, it's about creating amazing things for people to enjoy and for me, achieving this recognition was something that we accumulated over the years. UCSI does provide a good musical foundation, however, for a person to make it out in the industry, it would take a very specific combination of knowledge and experience to break through," he said.
"Arranging the music score and designing the audio was a lengthy process as we needed to be together with the game producers from the very beginning to know about their direction. With the help of everyone, this was a success," he highlighted.
Prior to his achievement, Elmer started as a freelance composer and worked in post-production when a window of opportunity opened up to him to pursue a dream he wished for all along. Without hesitation, he used up all his savings, flew to Tokyo and joined the anime/game industry as well as worked in the local music industry.
He then worked with Dagmusic, a company that produced audio, music and voice overs (VOs) for anime games while doing gigs, judging competitions and even working together with various Youtubers.
"My life in Tokyo was beyond imagination but I believed that, there, I could find what I was looking for."
"Few years after, I came back to Malaysia and became a part of the company called Soundtrec, a Boston and Malaysian based music production company for games, films and anime where we did music production for various projects internationally and locally notably the music for Level Up KL and several other projects such as Lazy Fish, Kings League 2 and Dragon Marked for Death.
"It was also during this time when I went on a mission to spread the news of production, pushing different projects in the industry while giving talks at various events, TEDx, universities and working alongside various entities to provide workshops for those needing specialised skills. To develop young talents and breach a new market, we gathered the interns under an umbrella called Medibeats," he said.
"I choose to study contemporary music because I'd like to move towards the arrangement of the music. It is more like a perspective kind of thing where I can express what I want, not being limited by various factors," he stated when asked on why he chose to further his studies in contemporary music.
As Elmer put it, "The food you do not eat today, gets less fresh every day until either someone eats it or it spoils. Such are your dreams and ideas."
The music score was fully produced by Elmer and mastered by Yans Lee as the project manager together with their team which included a few interns, namely Tan You Jia, Richard Siaw, Phan Sin Zou and Charles Dan from UCSI University and several other team members mentioned in the credits of the game.