UCSI UNIVERSITY ENHANCES TEACHING AND LEARNING VIA THE INTERNET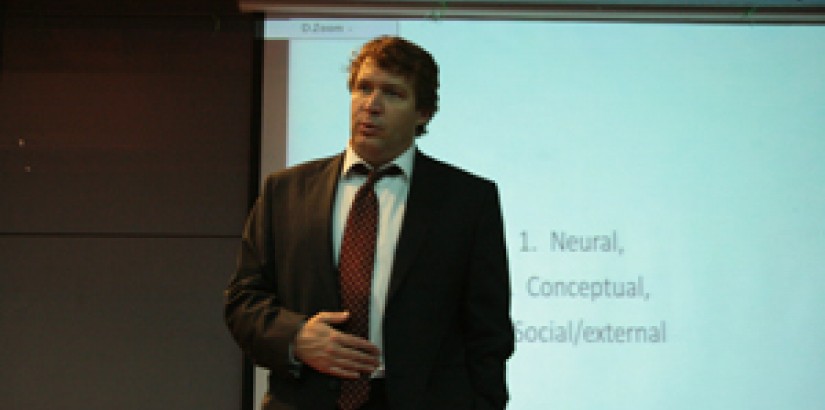 Associate Director from the University of Manitoba's Learning Technologies Centre, Mr. George Siemens during the forum on Connectivism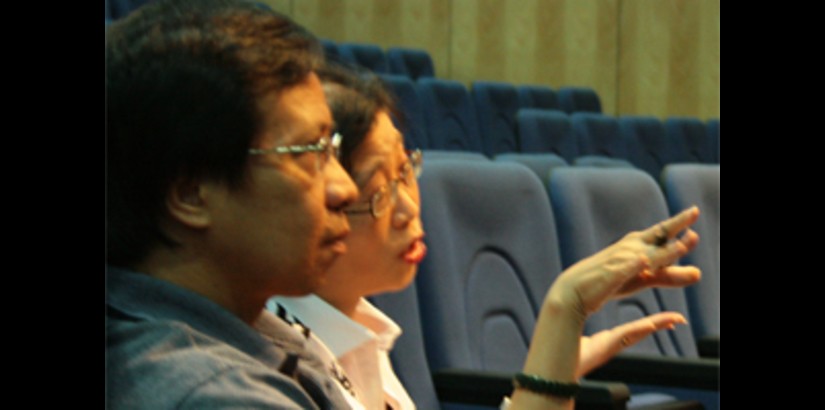 Two of the participants engaged in the discussion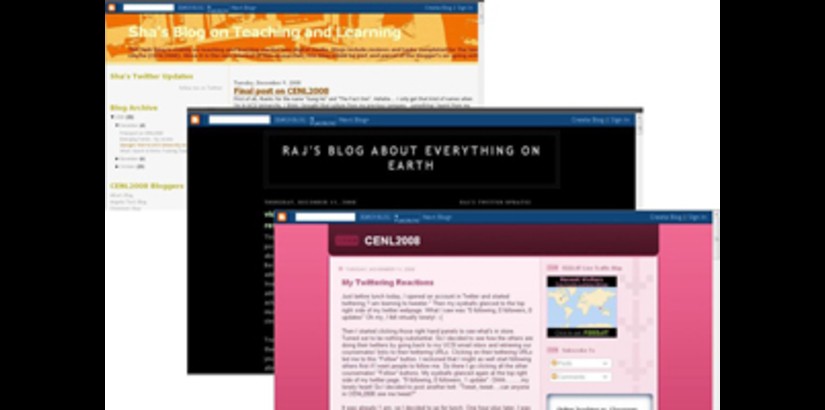 Some of the lecturers' blogs on the internet
KUALA LUMPUR, 9 December 2008 - Associate Director from the University of Manitoba's Learning Technologies Centre, Mr. George Siemens conducted a forum at UCSI University today. His seminar revolved around the topic of Connectivism and how the Internet and social networking tools such as Wikis and blogs can be used as a means to teach and learn in the classroom.

Mr. George Siemens is one of the facilitators which UCSI University's Centre for Learning Excellence picked to develop the University's own online learning programme. Mr. George Siemens is the author of Knowing Knowledge which is an exploration of how the context and characteristics of knowledge evolved, and what it means to organisations today. Mr. Siemens is also the founder and President of Complexive Systems Inc., a learning lab focused on assisting organisations to develop integrated learning structures to help execute global strategic needs. The content of Siemens forum at UCSI University greatly reflected the gist of Knowing Knowledge and his current work at the University of Manitoba.
Lecturers at UCSI University are already familiar with Mr. Siemens and his work, especially after having had personal interfaces via the Internet. UCSI University's Centre for Learning Excellence facilitated this interaction by holding daily-to-weekly training classes which encourage lecturers to sign up for web-based networking tools, such as blogs and other popular social networking platforms.

It allows lecturers to open up several intellectual vistas simultaneously, and exchange knowledge with peers and students alike. Knowledge gained from such exercises is later taught in the classroom.

Aside from UCSI University's Academic staff, lecturers from University Malaya and Open University Malaysia were also invited to participate in the two-hour forum.
Ms. Ng Lee Luan, a lecturer from the Faculty of Languages and Linguistics at University Malaya applauded UCSI University's efforts in bringing down renowned local and foreign trainers such as Mr. Siemens to share their views with local academicians. "Today's forum enlightened me on the impact of the Internet and its role in teaching and learning in current times. I also learnt a lot about what youths today are doing online and this in turn helps me gauge how I am approaching them in class," she says.

This forum is among the many that UCSI University's Centre for Learning Excellence organises throughout the year. Forums such as these provide a platform for UCSI University's academic staff to share their scholarly work with colleagues and other professionals in national and international contexts. The Center also encourages the use of technology to facilitate or enhance learning among students which is in line with the Center's mission to promote student-centered teaching and learning.