UCSI UNIVERSITY INAUGURAL PEER LEARNING SYMPOSIUM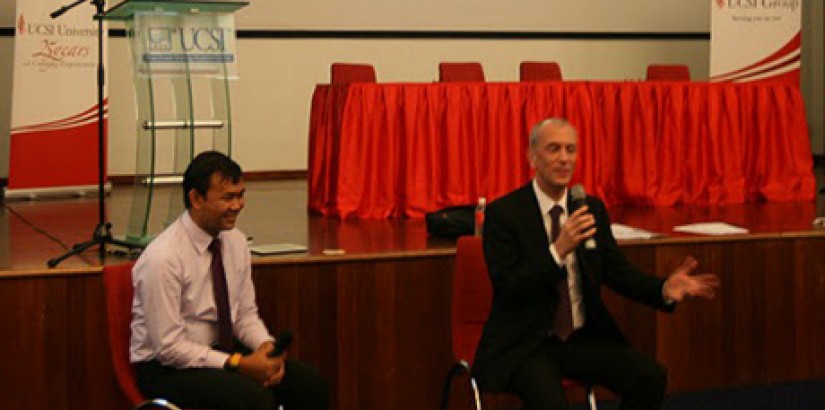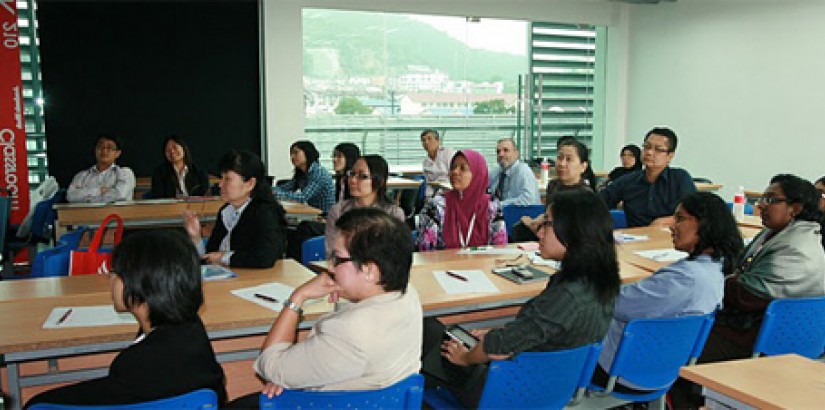 'Learning from abroad, Learning from within: Critical reflection, education philosophy and Praxis' workshop conducted by Dr Brendon Tagg from UCSI University
Kuala Lumpur, 8th December, 2011 - UCSI University recently held an "Inaugural Peer Learning Symposium" as part of its 25th anniversary celebrations. The University's Centre for Learning Excellence (CLE) had the honour of organising this event themed "Creating Vibrant Peer Learning Communities".

The Symposium aimed to bring the academic community to learn, discuss, and debate issues on peer learning, focussing on student-centred learning and its effects on teaching and learning. As an area of ongoing debate, discussions and research, peer learning is one of the important aspects of collaborative learning which requires systematic intentional planning and implementation.

According to Associate Professor Dr Irene Tan, Director of the Centre for Learning Excellence, "It is important to understand that learning is becoming more of a group activity and hence understanding issues related to peer learning amongst students, as well as staff, is imperative." Effective and impactful peer learning is crucial for graduate development as they contribute to graduates' future employability. In line with CLE's aims of building an effective value support system for our students and lecturers, it also offers an array of resources and services to add to the University's reputation as a learner-centred institution.

Of the areas discussed during the talk were Peer Learning Models, Peer Learning Strategies, Assessing Peer Learning, Diversity in Peer Learning, Success in Peer Learning and Best Practices in Peer Learning. Amongst some of the workshops conducted were 'Peer Assisted Study Session: A Student-Centred Model' by Sally Rogan from the University of Wollongong and by Dr Jane Skalicky from the University of Tasmania; 'Blogging for peer learning: A compelling success story' by AP Dr Keith Thomas from UCSI University and Muhamad Hafiz bin Ismail; as well as 'Learning from abroad, Learning from within: Critical reflection, education philosophy and Praxis' by Dr Brendon Tagg from UCSI University.

Muhamad Hafiz bin Ismail, a school teacher by profession also attended the Symposium as one of its speakers. His blog adapted into a book entitled 'Life through my eyes: A teacher's little steps towards perfection' had won bestseller at MPH bookstores and was also the Winner of the Best Prime Minister APICTA Award 2011.

Among the participants who joined the Symposium were lecturers from UCSI University, the International Islamic University Malaysia, Taylors College, Sunway College, as well as INTI Nilai and Subang.