UCSI UNIVERSITY JAZZES THINGS UP WITH ITS INAUGURAL CONTEMPORARY MUSIC FESTIVAL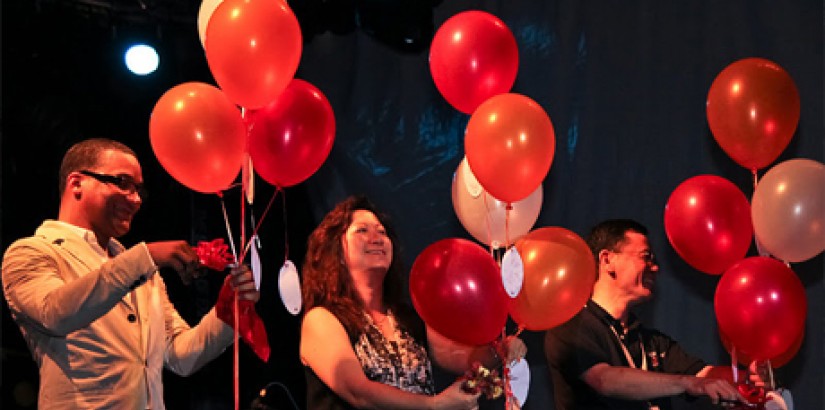 Datin Lily Ng, Professor Dr P'ng Tean Hwa the Associate Dean of the University's School of Music together with Gonzalo Rubalcaba officially closed the Silver Jubilee year by releasing 25 red, white and orange balloons to signify the University's as well a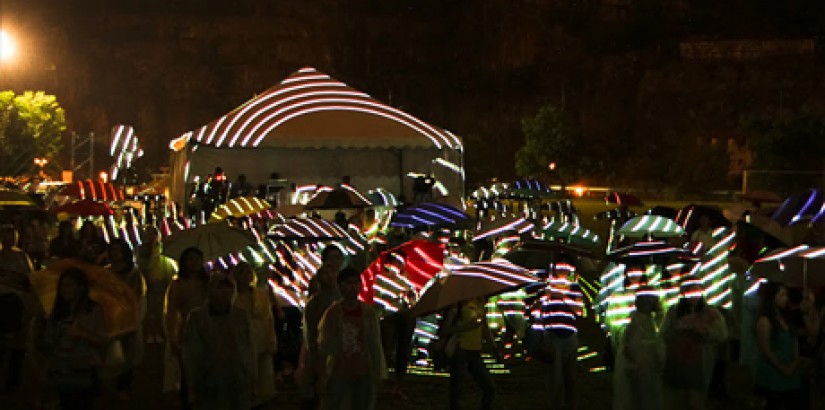 Students and guests at UCSI University's School of Music, Inaugural Contemporary Music Festival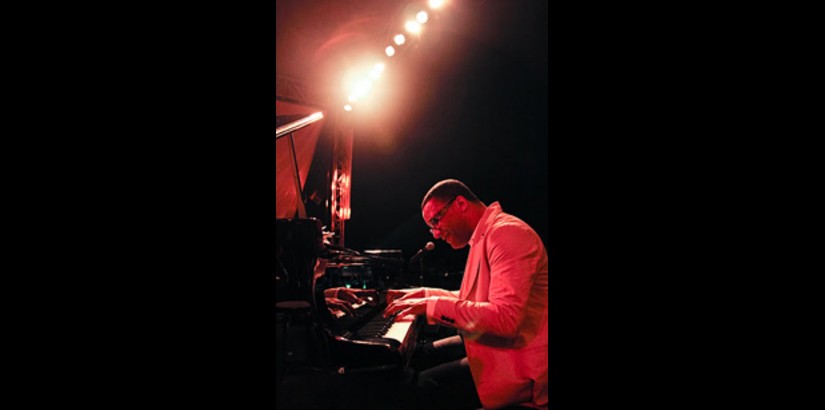 Gonzalo Rubalcaba enchanting the crowd with his performance
Kuala Lumpur, 26 November 2011 - Malaysian jazz aficionados had a real treat this month with UCSI University's School of Music, Inaugural Contemporary Music Festival. Beginning on Saturday 26th November, the Festival ran for two days until 27th Sunday at the University's Kuala Lumpur Campus. Organised by the School of Music, the weekend was filled with performances, workshops as well as cultural interactions and exchanges.

Several months of planning had gone into this event for which a distinguished roster of International and Malaysian musicians, as well as music students from UCSI University and other colleges, had been assembled. Top of the bill was Grammy Award winning Cuban jazz pianist and composer Gonzalo Rubalcaba who had flown in from Florida especially for this event. A frequent visitor to Japan, this was Rubalcaba's very first visit to South East Asia and his first performance in Malaysia. Rubalcaba's achievements as a musician are legion, and included 14 Grammy nominations, the Palm d'Or from Paris and, in 2008, the Vanguard Award from the ASCAP Foundation for 'charting new directions in Jazz'. He had made many recordings, four of which had been awarded Jazz Album of the Year in 1995, 1999 and 2002. Having conducted a workshop on Sunday afternoon, the evening saw Rubalcaba performing with his band mates, Marcus Gilmore on drums and Matthew Brewer on double bass. Rubalcaba's performance completely enthralled the audience, with many students expressing their delight with the opportunity to learn first-hand from him.

"It was a mesmerizing musical experience with a stage that showcased both the uniquely tailored works of world-class artists and the budding talents of young musical progenies. The Rubalcaba trio in particular had me sensually transfixed throughout the entire hour of their performance," said Cheah Hwei Vern, a student at UCSI University who also emceed the event.

The international flavour of the Festival continued with performances by Greg Lyons and his London Connection band.

"We just want to put our music out there and hope it will access as many people as possible," said Greg Lyons when asked about the group's aspirations.

Greg hails from the North of England but is well-known to audiences in Malaysia and Singapore for his melodic and groove-driven compositions that mixed an eclectic range of influences. In addition to his Saturday evening performance, Greg and the other members of his band had held workshops on both the Saturday and Sunday afternoons.

The Malaysian contingent included the cream of the local jazz performers: The Roger Wang Trio, Lewis Pragasam and ASIABEAT and the WVC TRiO+1.

"Many performers are of the impression that the music scene is glamorous and easy. In actuality, they have to be prepared for hard work and sacrifices," said Roger Wang, an award-winning composer and acoustic finger-style guitarist, to the young budding talents in the local music industry.

"As a performer, we must constantly check ourselves to ensure the passion stays alive," he added.

Roger Wang performed on Saturday evening and lectured a master class that same afternoon. After 15 years of performing full-time, Roger hopes to change the perception of his audience about the guitar being just a strum and sing instrument.

The brainchild of Lewis Pragasam, ASIABEAT is an on-going, ever evolving project to explore and experiment synthesising ethnic Asian and contemporary music. The WVC TRiO+1, on the other hand, comprising well-known Malaysian jazz pianist Tay Cher Siang and his band had performed in Malaysia, China, Singapore, and Thailand. Their third album 'In the Dark I see Her' was released in 2010 in conjunction with the Taichung Jazz Festival in Taiwan.

Sunday evening also saw the performance of UCSI University School of Music's very own faculty and student band. Featuring up to 25 performers, the band accentuated the compositions and arrangements by our very own faculty members to provide a rousing close to the Festival on Sunday evening and highlighting the University's 25th anniversary celebrations.

Datin Lily Ng, Professor Dr P'ng Tean Hwa the Associate Dean of the University's School of Music together with Gonzalo Rubalcaba officially closed the Silver Jubilee year by releasing 25 red, white and orange balloons to signify the University's as well as the Music Festival's colours and years of accomplishments.

"I am glad to have been given the chance to organise this Festival on such a large scale, especially during our 25th anniversary year," said Professor Dr P'ng.

"We hope to achieve greater things in the years ahead and I believe that our School of Music will continue to grow and churn out professional young musicians that will contribute to the music scene not just locally, but globally," he added.

The Concert was held on the Hill Top Stage within the South Wing of the University's Kuala Lumpur Campus. There was also a Community Stage which hosted performances by invited and auditioned local students and amateur bands.