UCSI UNIVERSITY, A PARTNER IN THE GLOBAL ENTREPRENEURSHIP WEEK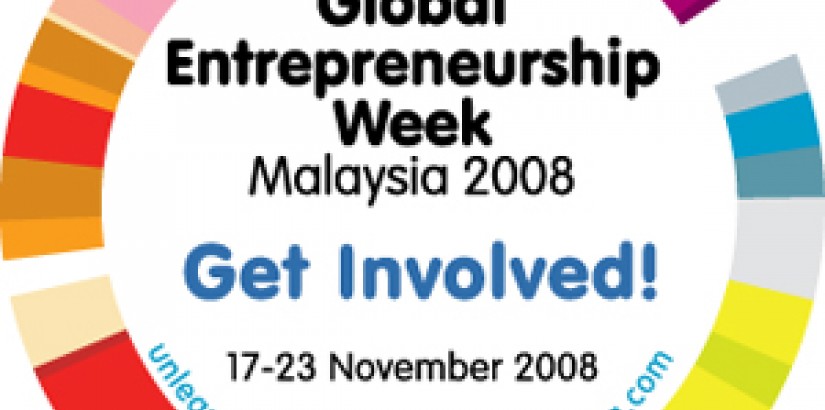 The Global Entrepreneurship Week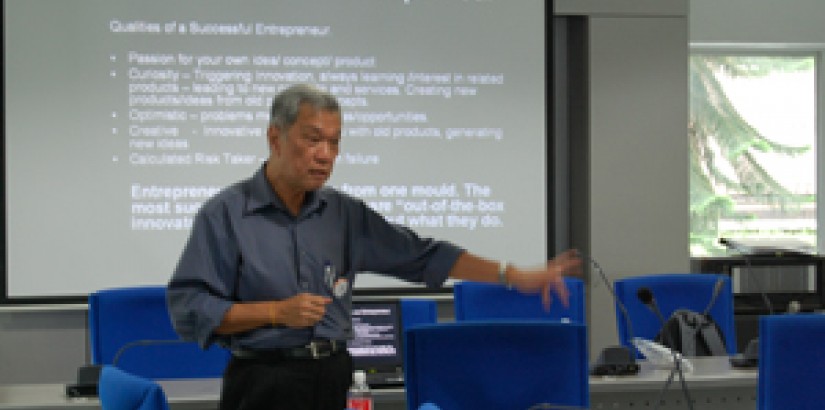 Mr. Jimmy explaining the concept of an 'entrepreneur'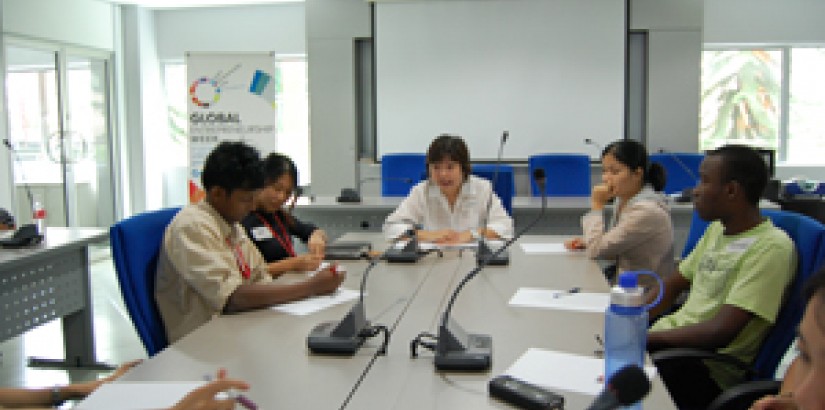 UCSI University students paying rapt attention to Ms. Carol
KUALA LUMPUR, 19 November 2008 - UCSI University was among 100 Malaysian partners taking part in the Global Entrepreneurship Week – an event which brings together millions of young people from around the world to engage and generate new ideas and practical solutions for our future.

Held from 17th to 23rd November, students at UCSI University attended a series of seminars to optimize their budding innovation instincts, and creativity in the field of entrepreneurship.

The first speaker in the series was Jimmy Yeoh, inventor of world-renowned educational boardgame, Math Magic. He talked on his experiences as a budding entrepreneur, and the alternative ways of creating a successful business model, particularly through the Internet. He advised the audience on business start-up techniques, from developing a relevant business map, to evaluating competitors and market size to sustaining one's business.
The second speaker in the series was a group of successful businesswomen from Mission Advance Group who coached students on the motivational aspects of entrepreneurship. Ms Carol Cheong, one of the consultants for the company showed how specific mind-mapping ways and positive thinking got her motivated to pursue a career in the business field. The women also approached the students in a hands-on manner, and did not use power point slides; rather they had a one-on-one session which encouraged feedback from the students.

UCSI University greatly encourages entrepreneurship. From the very first semester, students are exposed to campus programmes dedicated to hone their entrepreneurial skills. Two big industry players, telecommunications giant, Digi and herbal icon Himalaya have been engaged in a smart partnership with the University, under the Enterprise & Entrepreneurship Zone (2EZ) programme.

The 2EZ programme trains participating students in key areas of business, such as Management, Human Resource, Marketing Strategy, Accounting and Administration. Students are provided a physical space within the campus with a retail booth, are groomed to think creatively and expand their talents to promote products. This also hones brand advertising skills through actual sales transactions on campus.
Students also undergo 6 to 8 months of industry training under the Co-operative Industrial Placement Programme (Co-Op), which, provides them important entrepreneurial and communication skills. This, in turn, enhances their employability and provides an edge when the time comes to start their own businesses.

Being part of the Global Entrepreneurship Week is just another stepping stone for UCSI students, where, learning is lifelong process. The journey of a thousand miles starts with a single step. All entrepreneurs understand this truism well.

And that journey of learning often starts at UCSI University.