UCSI UNIVERSITY PLEDGES RM731,740 FOR EDUCATION FUND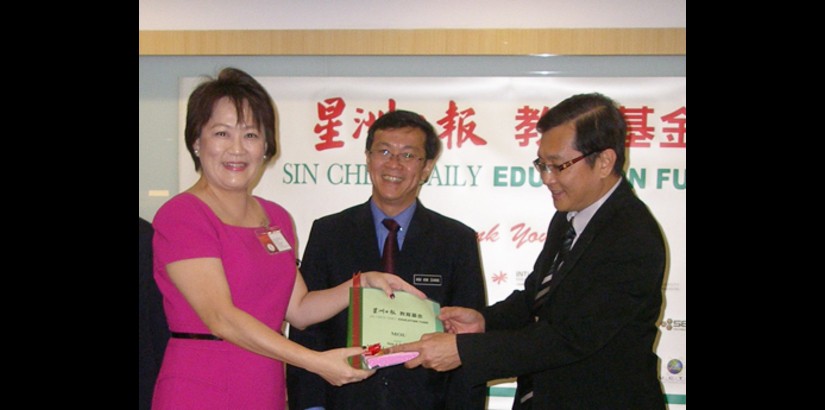 Ms Margaret Soo exchanging a Memorandum of Understanding with Mr Koo Cheng, executive director of Sin Chew Daily Media Corporation, witnessed by YB Dato Dr Hou Kok Chung, deputy Minister of Higher Education.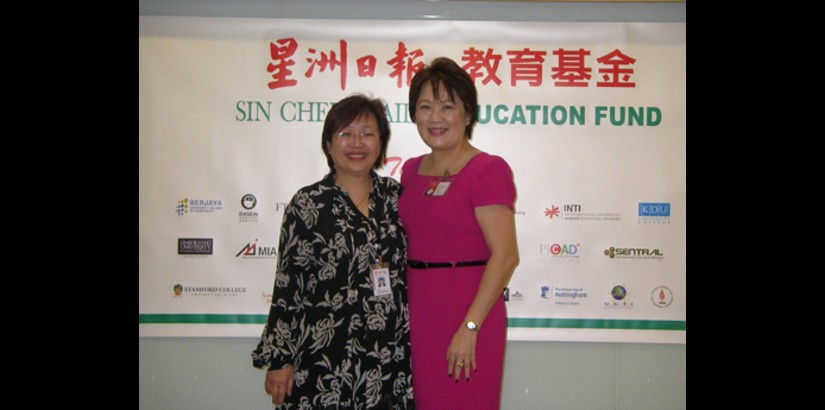 Ms Margaret Soo was feted by Ms Lenny Chiah, general manager of Corporate Communications and Promotions at Sin Chew Daily.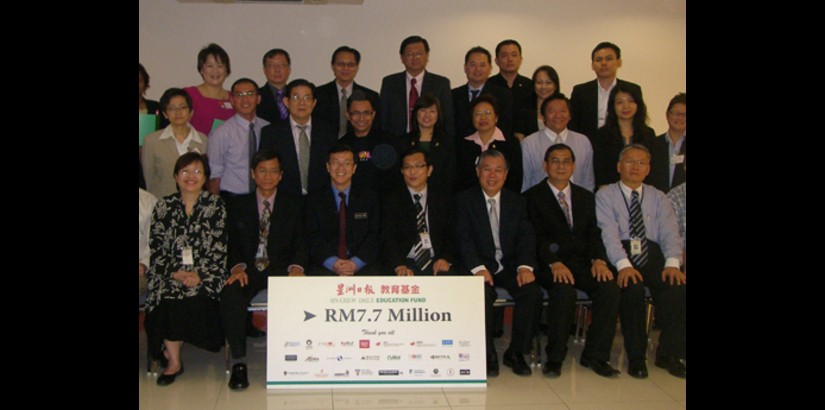 A total of RM7.7 million was pledged by 26 educational institutions for the 2011 Sin Chew Daily Education Fund.
Kuala Lumpur, 15 December 2010 - UCSI University Foundation has pledged RM731,740 for the 2011 Sin Chew Daily Education Fund, which provides scholarships for underprivileged youth to pursue tertiary education. The contribution was the largest of the 26 institutions of higher education to make a pledge today at the Memorandum of Understanding (MoU) ceremony at Sin Chew Daily's headquarters in Kuala Lumpur.

"In conjunction with UCSI University's silver jubilee celebration in 2011, we hope to see more students benefit from the scholarships we pledge" Margaret Soo, COO of UCSI University Foundation said.

The MoU was signed by members of participating educational institutions and Mr. Koo Cheng, executive director of Sin Chew Media Corporation cum CEO of Sin Chew Daily, with Minister of Higher Education YB Dato' Dr. Hou Kok Chung acting as witness. The Fund raised a total of RM7.7 million comprised of pledges from UCSI University and other educational institutions including Sunway University College, Taylor's University, Inti International University and the University of Nottingham – Malaysia campus.

In a speech, the Minister thanked Sin Chew Daily for pioneering the education fund eight years ago and praised the partnering educational institutions for making tertiary education more accessible to youth from underprivileged backgrounds.

UCSI University has been supporting the Sin Chew Daily Education Fund since its launch in 2003. For enquiries about scholarships available through the UCSI University Foundation for 2011, log on to www.ucsiufoundation.com.my or visit its office at the North Wing of the Kuala Lumpur campus.