UCSI University Student Wins Ruumz.Com Video Competition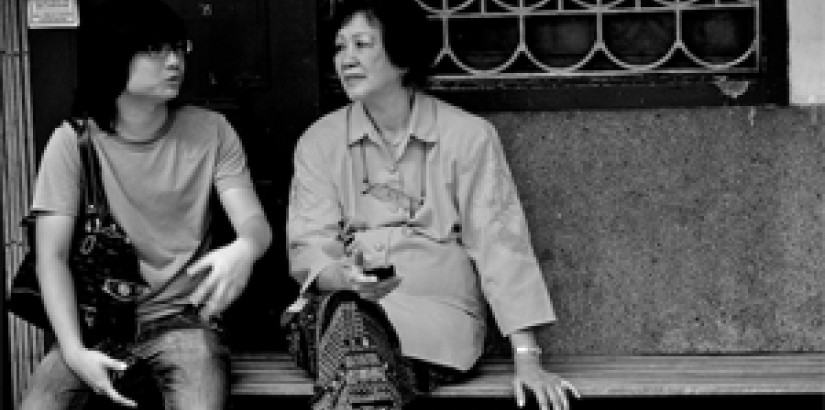 Behind the scenes: Joshua and Madam Leong while shooting the video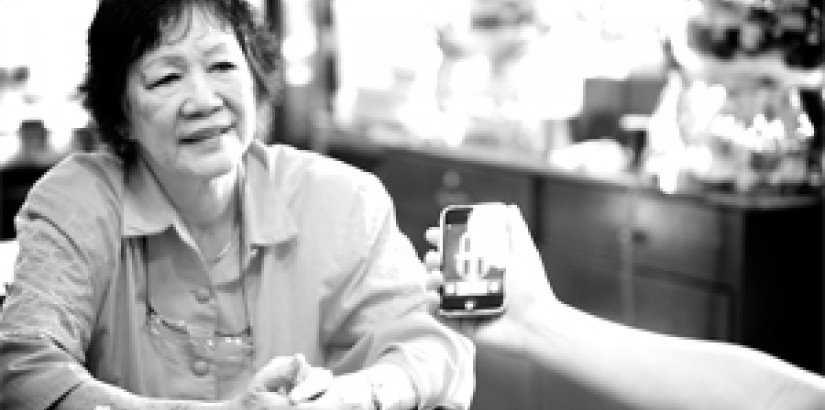 Low budget production: The sound for the entire video was recorded on Joshua's handphone
Kuala Lumpur, 2 November 2009 - Joshua Chay, UCSI University's Film and Television student from the School of Mass Communications, won first prize for the highly coveted Shoot & Win competition by ruumz.com, Malaysia's leading social network, in conjunction with 15Malaysia, an independent film initiative spearheaded by P1 WiMAX. Joshua's video, entitled Mama Leong was shortlisted from many others.The short documentary conceptualised by Joshua, started as a class assignment at the University, where he was asked to find a Malaysian above 40 years old who can take him on a tour of the past. The subject, called Alternative Voice under the University's School of Mass Communications, is under the tutelage of lecturer, Mr. Sharaad Kuttan. "Joshua Chay took a simple class-room assignment to capture a fragment of the nation's history and produced a real gem. He was able to accomplish this because of his innate sense of empathy with those around him, his critical approach to social and political issues, as well as a commitment to his craft which is more than apparent in the high production values of Mama Leong," Mr. Sharaad says.

Joshua met Madam Margaret Leong (or more affectionately known as Mama Leong), at a church he attends. "For a 74 year old woman, she could definitely hold her own with my generation, and was very lively and passionate about the project," Joshua says. The short video takes the viewer down Madam Leong's "memory lane" especially of downtown Kuala Lumpur, where she recounted the experiences she had living there as a child. She relates the story of the Japanese occupation during the Second World War in Malaysia, and also of her experience during Operasi Lalang in the late '80s.

The documentary would not have been possible without the help of Joshua's good friend, Sebastian Lee, who helped him handle the cameras. "It is not possible to do a film solo, and I am grateful for the help I've received from Sebastian and Madam Leong," he says.Apart from the recognition he receives for winning the competition, Joshua also receives a MacBook Pro laptop. Woo Ming Jin, of the judges for the competition, and also the director of one of the 15Malaysia films entitled Slovak Sling, said that the judges unanimously selected the video by Joshua Chay, which they felt best reflected what the competition is about. "The video was not only historically interesting and important, but also moved me," he said. Two other videos also received special mention in the competition: It's All About Love by Raphael and Let's Save Ah Jie by Lim Yan Thang.

The CEO of ruumzNation Sdn. Bhd., Mr. James Chong, said that ruumz is the ideal platform that enables Malaysia's youths to showcase their potential in the arts. "This is one the reasons why we pursue initiatives that encourage and promote the expression of creativity in all forms. This contest, which received many high quality entries has in a way validated our efforts thus far. It is our hope that that our current and future initiatives will stimulate creativity and enable the showcasing of talents, be it in filmmaking, music or programming, that Malaysia has to offer."

Joshua never expected to win when he entered his video in the competition. "I couldn't believe when I found out that I won. It is a very humbling experience, considering the high quality of all the other submissions for the competition" Joshua says. He dedicates his win to Ms. Roslina Latiff, the Associate Dean for the Faculty of Music, Social Sciences and Design, his lecturer, Mr. Sharaad Kuttan, and all his lecturers and classmates at UCSI University. "I couldn't have done it without their encouragement and support throughout my years of studying here at UCSI University."

To watch the winning video, and others that were shortlisted, please visit: http://www.ruumz.com/15Malaysia/ShootAndWin.aspx.