UCSIU BIZPLAN COMPETITION ANNOUNCES SEVEN FINALISTS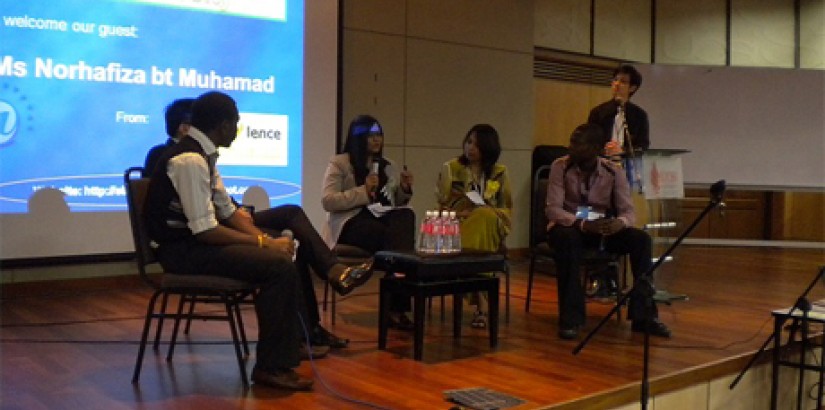 A panel speaks during the Technopreneurship Industry Forum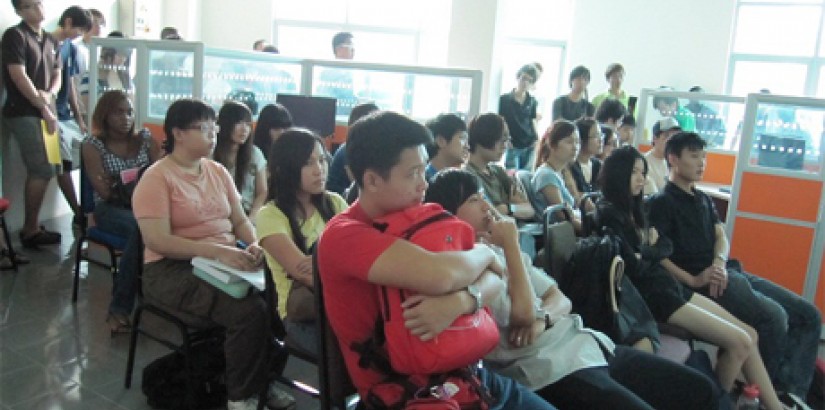 Students listen during the BizPlan's fourth workshop on elevator pitching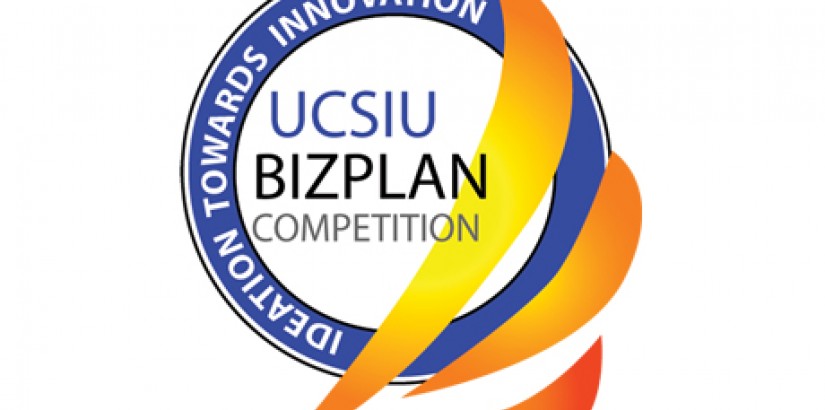 UCSI University's BizPlan Competition 2010 has announced the seven finalists who will proceed to compete for the top prize on 27 November
Kuala Lumpur, 15 Nov 2010 - UCSI University's BizPlan Competition 2010 has announced the seven finalists who will proceed to compete for the top prize on 27 November. The business competition, which endeavoured to encourage entrepreneurship and innovation, was jointly organised by the University's Faculty of Management and Information Technology (FoMIT) and the Centre of Excellence for Research, Value Innovation and Entrepreneurship (CERVIE). Finalists will compete for up to RM50,000 seed money for their research.

For the competition, teams of three were tasked to develop a business proposal, including a 2-3 minute video "elevator pitch", plus a written description of the project. The finalists had presented their business proposals to the judges early this month and were selected based on innovation, presentation, prototype and the commercialisation value of their proposals. Comprised from students across different faculties, the proposals submitted were vastly different from one another.

"Parafoodieso," a team from the Faculty of Applied Sciences, had created an edible skin lotion. Meanwhile, the Faculty of Management and Information Technology "Transformer" team had created a technology to harvest "touch energy" that could be used to enable electric devices to recharge themselves without the use of a battery or an outlet.

Yet another team who dubbed themselves "V-Kitchen" from the University's Food Science and Nutrition course had created the Calcium Vege Dumpling, a pumpkin pasta with chicken and almond fillings that could be frozen-packed and commercialised. Targeted towards young children, the food product was also high in nutritional value.

Other teams who had also made the cut were "Tagme," "Beleaf," "Varinderjit's," and 'D'amore," with business proposals that included a new software system to develop a loyalty programme for retailers, an aquaculture hatchery system, a healthy food kiosk, and a beauty lotion.

For the final competition, the teams will present their business plans before a panel of judges from various sectors of the industry, including Mohd Irman Hj. Mohd Din from the Corporate Services Department for Bank Negara Malaysia and Mohan K., Director of Adastra Intellectual Property Sdn Bhd. Also among the judges will be UCSI University's very own Vice Chancellor, Dr. Robert Bong.

Teams who emerge as winners for this year's UCSIU BizPlan Competition will represent the University at the National MSC Malaysia in the IHL Business Plan Competition (MIBPC) on 15th of December, where winners could win up to RM10,000 cash, with the opportunity of applying for a research grant to start off their projects. The CERVIE will also be providing RM50,000, RM30,000 and RM10,000 seed grants for the top three projects that it considers as promising from among the finalists.