Year 4 Community Medicine Posting - Research Experience By Chuah Wei Hong and Harresh Nair on behalf of the class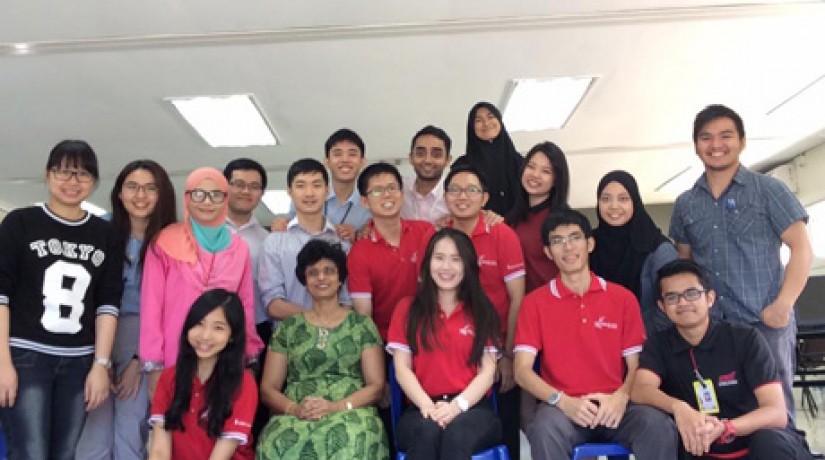 The community medicine posting class with their supportive module coordinator, Associate Professor Dr Retneswari Masilamani (front row, second from left).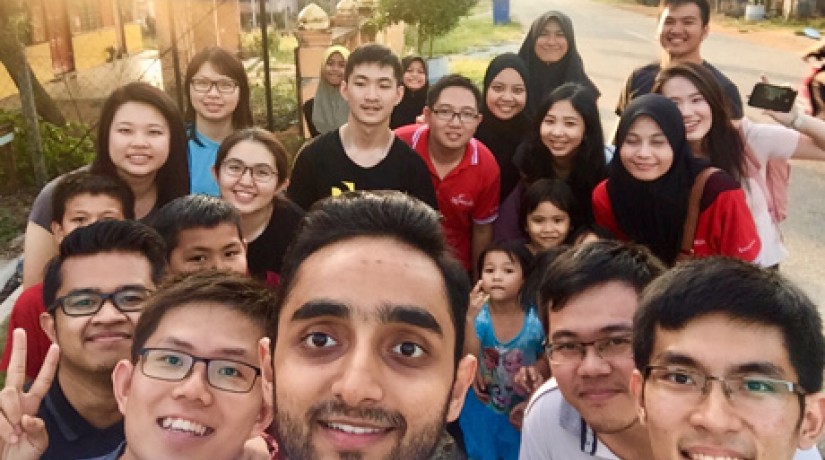 The team on site at Kampung Jerong Seberang, Marang.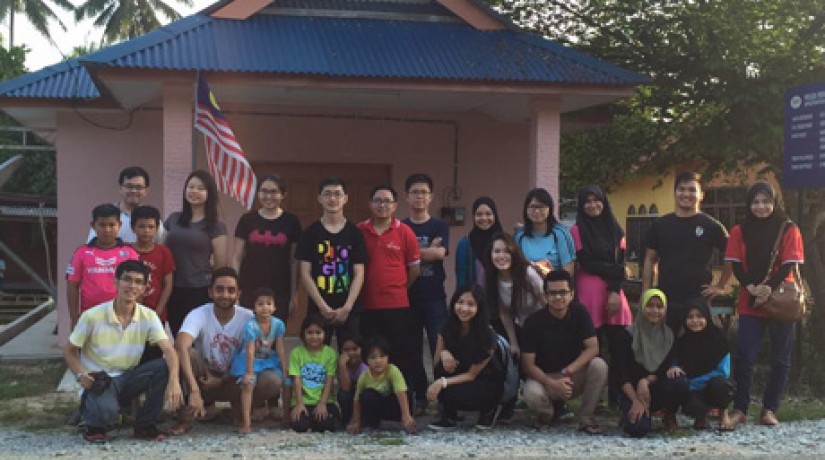 The team pictured with some of the villagers from Kampung Jerong Seberang.
Although it was just a four-week course, the community medicine posting has provided us with a solid foundation needed in research methodology. Back before we began, we were only aware of the simple theory on community medicine that we learned about a year ago. Now, with the guidance and support from our module coordinator, Associate Professor Dr Retneswari Masilamani, we are proud to say that we are well-equipped and ready to conduct research of our own.

One of the highlights of this posting was that it gave us the opportunity to learn and apply our knowledge out of the classroom. I have never been so concerned about health issues in the community until the day I was asked to identify the health-related problems in the society. Obesity was found to be a rising trend especially in Malaysia. We identified obesity as the topic of interest, and what followed was reading pages and pages of journal articles related to obesity.

Research is never easy, but as a team, we managed to review the literature needed and decided to conduct research on obesity prevalence in Kampung Jerong Seberang, Marang, Terengganu. There were sleepless nights and busy weekends when we tried to work things out, getting our proposal approved, collecting data and analysing the data using SPSS. Reading through our research report, I believe our blood, sweat and tears were definitely worth it.

Apart from this, this posting also provided us a platform to serve the community. We organised health screening programmes for the villagers as well as carried out health interventions to raise awareness on obesity and introduce healthy lifestyles. Prevention is after all better than cure. These activities enhanced our communication and presentation skills which are very important in a medical career.

We collected census from each and every household in Kampung Jerong Seberang. Our research findings and the census obtained were very useful for the Wakaf Tapai Clinic to plan further health intervention programmes for this village. Not all of us can do great things, but we can always do small things with great love.

Assoc Prof Retneswari has instilled in us the passion for research and evidence-based medicine. She quoted a sentence from Sir Arthur Conan Doyle in Sherlock Holmes, "It is a capital mistake to theorise before one has data. Insensibly one begins to twist facts to suit theories, instead of theories to suit facts."

As medical students, we must not allow preformed stereotypes or theories to determine our findings. While it is true that most theories are not wrong, they are always right until proven otherwise. Curiosity and the hunger for knowledge are what keep the world developing.

In a nutshell, it was a fruitful and interesting four-week posting. We have picked up the basic knowledge in conducting research and at the same time, acquired soft skills which I believe can benefit us in the years to come. On behalf of my group, I would like to extend my warmest gratitude to the Faculty of Medicine and Health Sciences at UCSI University and our beloved Assoc Prof Retneswari for such a wonderful experience.