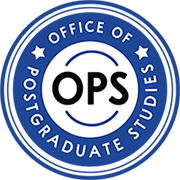 At the helm of UCSI University's postgraduate community and programmes is the Office of Postgraduate Studies – an office that acts as a liaison between the faculties and postgraduate learners. The Office is entrusted with the responsibility of coordinating, promoting and managing all activities – pertaining to postgraduate learning – and supports this community in their pursuit of academic excellence.
UCSI University's Praxis approach allows learners to apply what they learn on a daily basis through in-house business entities under the UCSI Group and we are proud to be part of this initiative. In line with this approach, the Office of Postgraduate Studies ensures that learners are able to exchange valuable insight with industry experts through exclusive workshops, enabling them to keep abreast of industry developments.
From a research perspective, our postgraduate community frequently joins efforts with the University's Centre of Excellence for Research, Value Innovation and Entrepreneurship (CERVIE) on various research projects. And nothing is more rewarding than seeing our graduates make their own mark in the world, wherever they may be.
The Office of Postgraduate Studies has various state-of-the-art facilities such as a conference room with a 42-inch TV screen projection, a Focus Group discussion room, wireless Internet connection, and a Group Study area. Postgraduate students from all faculties are welcome to utilise these facilities on weekdays from 8.30am to 6.30pm, and by appointment on Saturdays from 9.00am to 5.00pm.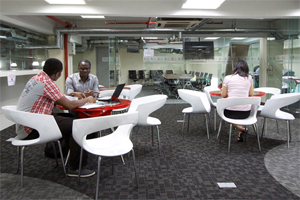 Office of Postgraduate Studies, UCSI Kuala Lumpur Campus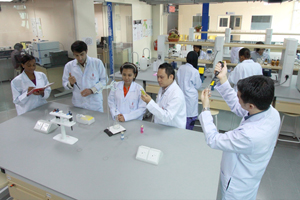 Faculty of Pharmaceutical Sciences Postgraduate Lab