---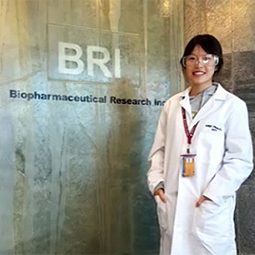 YEAW LEE JOINED THE VANCOUVER SUMMER PROGRAMME. SHE GAINED A NEW PERSPECTIVE ON LIFE AND LEARNING.
ANG YEAW LEE
| &nbsp
Bachelor of Pharmacy (Hons)
Enrolled in two courses in the University of British Columbia from 15 July to 25 August 2017: Discovery of New Medicines and Personalising Medicines with Genomics and Biotechnology.
Evaluated through four exams, two presentations and participation during lectures.
It was an enriching experience for her both culturally and academically.
Pictured at the Biopharmaceutical Research Inc., Vancouver BC, Canada.
---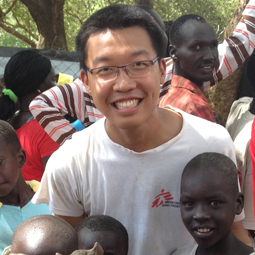 HOW FAR CAN PHARMACY TAKE YOU? HOW ABOUT: AROUND THE WORLD
ALVIN TEO KUO JING
| &nbsp
Alumnus, Bachelor of Pharmacy (Hons)
Currently pursuing his PhD in Public Health at the National University of Singapore. Completed his Master of Public Health at NUS in 2016.
Member of Medecins Sans Frontieres (Doctors Without Borders).
Served on MSF missions in Doro Refugee Camp (South Sudan), Jebel al Akkrad (Syria), Donetsk (Ukraine), Islamabad (Pakistan) and many of the world's most challenging war zones and pandemic-hit regions.
A Kuok Foundation scholar during his time at UCSI.
Pictured after a successful MSF mission in South Sudan where he delivered pharmaceutical supplies to oppressed and displaced communities.
An alumna of High School Batu Pahat
---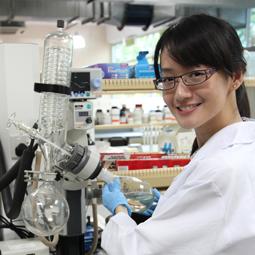 XIU WEN ALWAYS WANTED TO MAKE AN IMPACT IN RESEACH. UCSI HELP HER DO SO BEFORE SHE EVEN GRADUATED.
P'ng Xiu Wen
| &nbsp
Bachelor of Pharmacy (Hons)
Research papers published in the Journal of Acute Disease, the International Journal of Pharmaceutical Sciences and R esearch, and the Journal of Applied Pharmacy before her graduation.
---