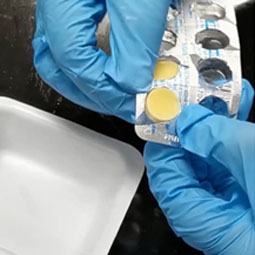 Cocoa Butter Fast Melt Tablet
This innovation idea arose from the issue of swallowing conventional oral tablets, especially in paediatrics and geriatrics. Fast melt tablet is a new oral dosage form that dissolves in the mouth without the need to chew. Since cocoa butter is inexpensive and an easily available lipid that melts at normal human body temperature, the extract was incorporated in the formulation of fast melt tablets to ensure quicker melting and dissolution.
Watch Cocoa Butter tablet manufacturing demonstration: https://www.youtube.com/watch?v=_TOwPxwH2xw
---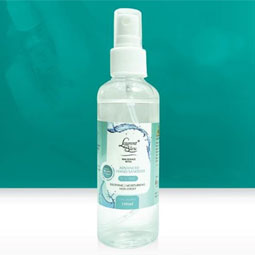 Advanced hand sanitiser spray
UCSI University's Faculty of Pharmaceutical Sciences has collaborated with Laurent Bleu to develop this advanced hand sanitiser spray (75% alcohol) that kills 99.9% of bacteria and germs. It is non-sticky, paraben-free, soothing, moisturising, and without any synthetic fragrance and colourants.