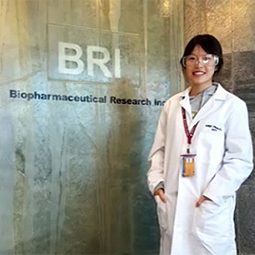 YEAW LEE JOINED THE VANCOUVER SUMMER PROGRAMME. SHE GAINED A NEW PERSPECTIVE ON LIFE AND LEARNING.
ANG YEAW LEE
|
Bachelor of Pharmacy (Hons)
Enrolled in two courses in the University of British Columbia from 15 July to 25 August 2017: Discovery of New Medicines and Personalising Medicines with Genomics and Biotechnology.
Evaluated through four exams, two presentations and participation during lectures.
It was an enriching experience for her both culturally and academically.
Pictured at the Biopharmaceutical Research Inc., Vancouver BC, Canada.