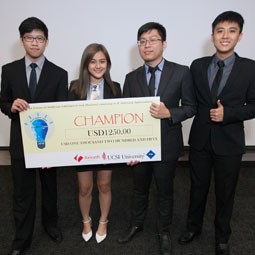 IT STUDENTS GO THE EXTRA MILE AND WIN IN COMPETITION
Jason Quek Ghee Khang, Michelle Yeong Wan Li, Harry Lean Fu Liang, Too Wing Ging
|
Congratulations to Jason Quek Ghee Khang, Michelle Yeong Wan Li, Harry Lean Fu Liang, Too Wing Ging from the School Of IT for emerging as champions for The Business Idea Competition 2018.
The competition was initiated by Axissoft Corporation and UCSI University.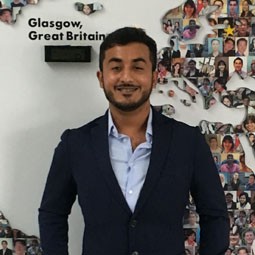 FROM SCHLUMBERGER TO SHELL. UCSI HELPED KEVIN REACH HIGHER.
Kevin Sraatharan
|
Alumnus, BA (Hons) Logistics Management
Currently a customer operations specialist at Shell Malaysia.
Previously an intern at Schlumberger Malaysia.
Member, Chartered Institute of Logistics and Transport (CILT).
Hong Leong Foundation Scholarship holder.
An alumnus of SMK Sri Permata, Petaling Jaya