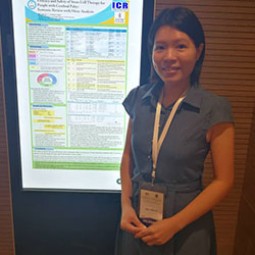 Recipient of the Best Poster Award at the 13th MOH-AMM Scientific Meeting 2019
Dr Poh Tian Er
|
MSc (Healthy Aging, Medical Aesthetics and Regenerative Medicine)
Congratulations to Dr Poh Tian who recently received the Best Poster Award (Clinical) at the 13th MOH-AMM Scientific Meeting 2019 in conjunction with the 21st National of Health (NIH). The scientific meeting was organised by the Ministry of Health (MOH), Malaysia and Academy of Medicine of Malaysia (AMM). Her paper was entitled 'Efficacy and Safety of Stem Cell Therapy for people with Cerebral Palsy: Systematic Review with Meta-Analysis'.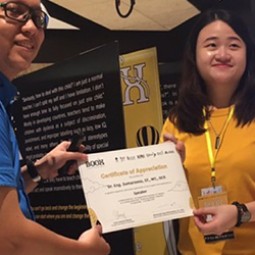 Dyslexia: An Experience With Augemented Reality
Fonita Theresia
|
Master of Arts and Design
Congratulations to Fonita Theresia for a successful collaboration exhibition between ICAD UCSI University and Universitas Multimedia Nusantara (UMN) entitled "BOOX", An Augmented Campaign For Dyslexia held at Gramedia in Jakarta last 21 September 2019.
Her paper was recognised as original and innovative by DCI (Elite Tutor Programme for Dyslexia and Autism) of Jakarta. The founder of Elite Tutor Indonesia, Dr Sumarsono expressed that her paper was the only one accepted to be part of its research interest and further collaboration among many papers up to PhD level.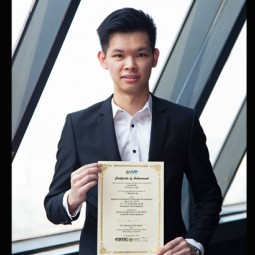 FIRST RUNNER UP AT THE NATIONAL INVESTMENT CHALLENGE EXTRAVAGANZA 2019
Lau Ze Kai
|
Bsc (Hons) Finance and Investment
Congratulations to Lau Ze Kai for being the first runner up in a team of four at The National Investment Challenge Extravaganza 2019. The competition was held on October 3-5, 2019 at University Utara Malaysia and organised by the Bursa Young Investor Club (BYIC).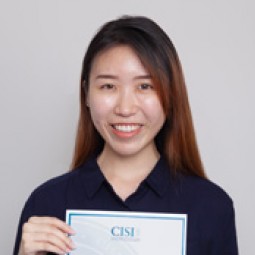 RECIPIENT OF THE CISI GLOBAL EDUCATIONAL TRUST AWARD 2019
Dana Teoh
|
BSc (Hons) Finance and Investment
Congratulations to Dana Teoh who recently received the CISI Global Educational Trust Award 2019. She was the only winner from Malaysia. Others who participated in this award were from Myanmar, Philippines, Singapore and India,
The Chartered Institute for Securities and Investment (CISI) is the leading UK professional body for securities, investment, wealth and financial planning professionals.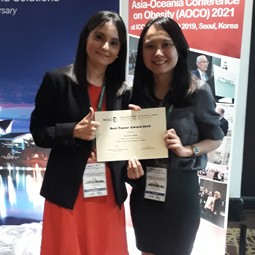 PhD Candidate Ng Choon Ming won the Best Poster Award for research presentation at MASO 2019 Conference
Ng Choon Ming
|
PhD in Nutrition, Faculty of Applied Sciences
Congratulations Ng Choon Ming, PhD Candidate under the supervision of Asst Prof Dr Satvinder Kaur (Faculty of Applied Sciences), on winning the Best Poster Award for research presentation at the Malaysain Association for teh Study of Obesity (MASO) Conference. The event was held on 15 to 16 October 2019 at Hotel Istana, Kuala Lumpur.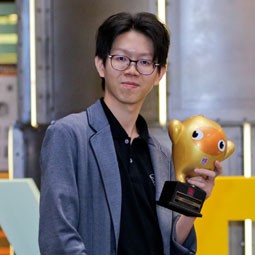 WON GOLD MEDAL AT THE ASIA YOUNG DESIGNER AWARDS 2019
Tien Jun Xiang
|
Bachelor of Science (Hons) In Architecture
Gold medal for his project 'Revival of Hope' in the Architecture category at the Asia Young Designer Awards 2019;
Won Silver medal at the ARCASIA Student's Architectural Design Competition 2019 held in Dhaka, Bangladesh.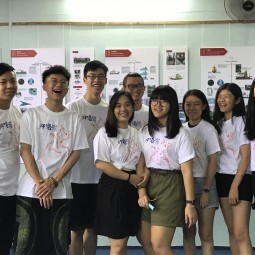 Architecture Students Get Creative, Contributing To Community
Students of Bachelors of Arts (Hons) in Interior Architecture
|
Bachelors of Arts (Hons) in Interior Architecture
UCSI University's Interior Architecture students presented their design studio project at the Pangkor Story House exhibition in conjunction with the Pangkor Island Festival 2019 from 13 to 15 September, 2019.
The Pangkor Island Festival was organised by Oriental Art and Cultural Center (OACC).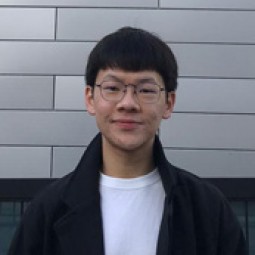 Discovering the science of crystal growth at the Imperial College
Chang Zhen Hong
|
Bachelor of Chemical Engineering with Honours
Selected by Imperial College London in 2019 as a research student under Department of Chemical Engineering for the Student Oversea Visiting Programme (SOVP).
Currently conducting his research entitled 'Peptides Crystallisation' focusing on the thermodynamic properties of peptides in protein crystallisation: glycine and its homopeptides
Alumnus of SMK Abu Bakar, Temerloh
Opportunity to study nucleation control at the Imperial College
Bryan Ma Yuong Kai
|
Bachelor of Chemical Engineering with Honours
Selected by Imperial College London in 2019 to do an attachment programme for 4 months.
Occasional Undergraduate Research student in Dr Jerry Heng's research group under the Department of Chemical Engineering
His research interest focuses on establishing soft templates such as small organic molecules in controlling nucleation.
President of Talent Acquisition and Development (TAD) 2018/2019 and former executive committee of U-Schos. Both TAD and U-Schos are initiatives under Youth Beyond Boundaries community.
Alumnus of SMK Kapit, Sarawak