Kuching Campus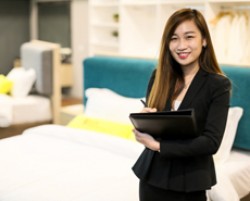 To enable students to practice the function of housekeeping in real life, the University housekeeping suite is patterned after our very own UCSI Hotel. The rooms help equip students with vital skills on how to manage resources, administer assets and manage all the technical operations of a housekeeping department with equipped upholstery, furnishings and fixtures present, along with an attached bathroom.
---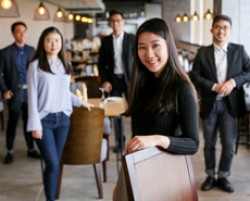 With an actual restaurant setting at The Quad Restaurant, which is part of the F&B outlet in UCSI Hotel, students are given the opportunity to obtain hands-on learning while serving customers.
---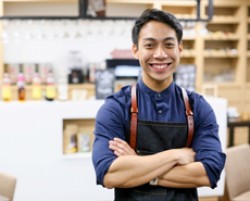 Gastronomy Lab - Wine & Bar / Barista Training
The Gastronomy Lab focuses on facilitating hands-on and experiential learning of wine, bar and barista training. Equipped with a commercial grade espresso machine, students can test and analyse the entire espresso-making process.
---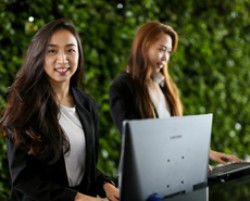 Front Office Training - UCSI Hotel Reception
The front office reception is usually the first point of contact between guests and the hotel. UCSI University provides state-of-the-art front office facilities and environment to ensure students are trained with essential skills.
---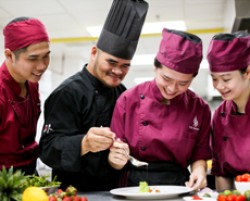 Training Kitchens (Culinary Lab, Pastry Lab and Food Studio)
To ensure its hospitality students hit the ground running the moment they enter the workforce, UCSI University's Faculty of Hospitality and Tourism Management is fully equipped with training laboratories for both commercial cooking as well as for pastries and bakeries.
---