UCSI University's Faculty of Hospitality and Tourism Management (FHTM) is one the most forward-thinking school of thoughts in Asia-Pacific that stands out for excellence, diversity, relevance, and industry reach.
It is dedicated towards the peak of the quality of expertise and skilled human capacity development for one of the fastest growing industry in the world. This is achieved through our work-based learning curriculum that integrates adventure and fun within the specialised areas of hospitality, tourism, leisure, travel, culinary arts, recreation, and events.
...


Housed at one of Malaysia's foremost private universities, the Faculty is a hub of discovery. Its presence in Kuala Lumpur and Kuching – two of Malaysia's most popular tourist destinations – sees it providing diverse learning experiences few other schools can.

Young, vibrant, and innovative, the Faculty is the place where aspiring hoteliers and restaurant managers obtain a firm grasp of key industrial practices and the underlying assumptions that make them work. Emphasising teamwork, leadership, service etiquette, our programmes leverage various learning approaches - experiential, collaborative and discovery - that hone the students' analytical and decision-making skills.

During your study here, you learn everything you need to know, and perhaps more, about culinary, hotel management and hospitality management through our culinary, and hotel management courses.

And through our co-operative structured internship programme, students are given the opportunity to work with top global industry players and learn from the best.

Therefore, whether your future is at the top of an established global hospitality brand or as the founder of an innovative enterprise, you can rest assured that your studies at UCSI will do much to fast track your career. Take action, take charge, and take the lead today.

&nbsp
Our academics are seasoned practitioners with Strong Practical Experience in the field of culinary arts, hospitality and tourism industry.
We have Strong Industry Linkage with many of the world's leading hotel chains, resorts, theme parks, and convention centres that provide myriad opportunities and industry exposure to the students in Malaysia and abroad
Our academics and students are Serial Competition Winners of national and international events.
Our Dedicated Campuses in Kuala Lumpur and Sarawak provide Actual Hospitality and Tourism Enterprises such as the 5-Star UCSI Hotel, Le Quadri Hotel, Le Quad Restaurants, Le Quadri Ballroom, and NCR Travel Agency.
We are equipped with World Class Facilities including professional kitchens, mock-up rooms, oenology lab, and patisseries, to name a few.
The faculty also heads the Malaysian Centre of Tourism and Hospitality Education (MyCenTHE) – a consortium that comprises many leading hotel and culinary schools. The initiative was established to reshape Malaysia's hospitality and tourism industry through education.
In other words, UCSI aims to raise the aspiration levels and life chances of every individual by providing education for a better future.
CHAMPION OF EPP10: TAKING THE NATION FORWARD WITH MyCenTHE
UCSI University's Faculty of Hospitality and Tourism Management (FHTM) is proud to be part of the national initiative to reshape Malaysia's tourism and hospitality industry through education. To match the industry's projected growth, at least 50,000 skilled industry personnel must enter the workforce by 2020 – up from the current 20,000. And to raise the aspiration levels and life chances of these individuals, they need a better education.
To this end, UCSI is heading a consortium of leading hotel schools under the Malaysian Centre for Tourism and Hospitality Education (MyCenTHE) umbrella - a collaborative partnership that was established under Education: Entry Point Project (EPP10) in the Economic Transformation Programme. MyCenTHE was launched with the aim of providing Malaysia's expanding tourism and hospitality industry with quality human capital. This initiative also seeks to equip at least 50% of all industry personnel with the minimum qualification of a diploma by 2020.
As the champion of EPP10, the Faculty's work-based learning curriculum is used as the benchmark for other MyCenTHE members. To achieve national impact, clusters are established in each state and the Faculty takes pride in the launch of the first successful hub in Sarawak.
Education: Entry Point Project (EPP10): Building a Hospitality and Tourism Cluster
To increase in annual output of hospitality personnel from 2009: 20,000 to 2020: 50,000.
To share of graduates with diplomas or degrees from 13 to 50%.
UCSI University was appointed by the Malaysian Ministry of Higher Education on 28 November 2010 to lead this government initiative. Prime Minister Datuk Seri Najib Tun Razak endorsed the appointment during a media briefing on 30 November 2010 at Hilton Hotel Kuala Lumpur with UCSI Group Chairman Dato' Peter Ng.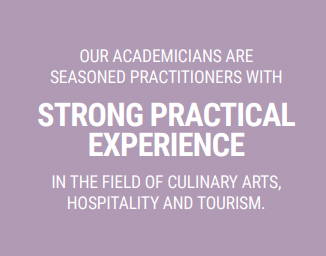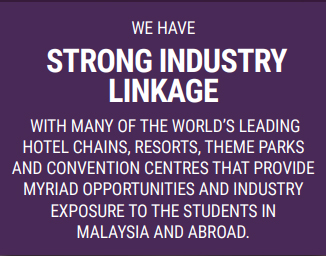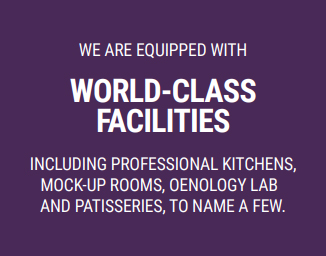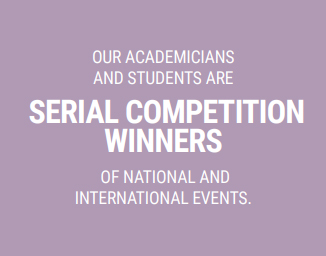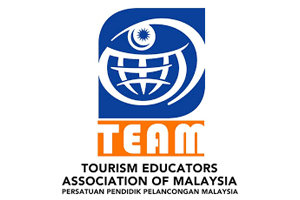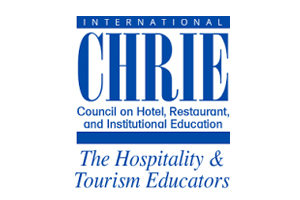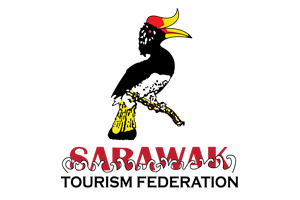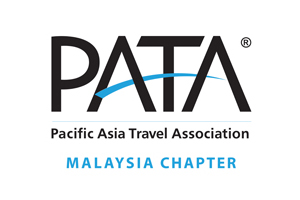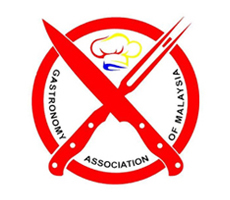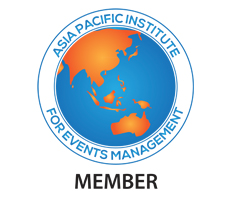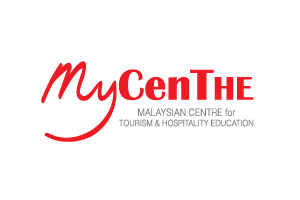 The partnership with HTMi Switzerland, one of the world's leading hospitality school, enables UCSI student's accessibility to a world opportunity. Not only do they obtain another degree with HTMi Switzerland upon completion of the Bachelor of Hospitality Administration, BA (Hons) in Hospitality Management and BA (Hons) in Event and Tourism Management, graduates would also be able to enjoy from the school's global network of career network service, mobility and internship. As the first hotel school to create and develop its own international hotel management brand, Swisstouches Hotels and Resorts, with a pipeline of over 10,000 rooms open and to be opened around the world, UCSI graduates of these programmes are set to reap the benefits especially in charting global careers.