UCSI Senior Professor Ooi Keng Boon is the Nation's Top 2 Scientists in Business and Management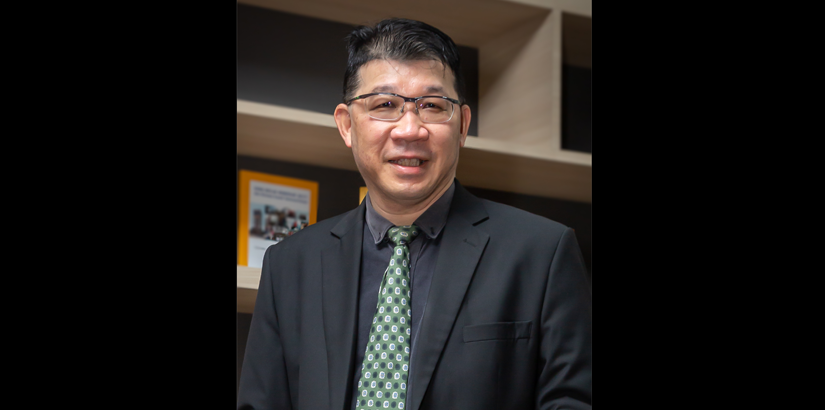 Senior Professor Ts Dr Ooi Keng Boon, FASc, the Dean of UCSI's Graduate Business School and a Fellow of the Academy of Sciences Malaysia has been ranked World's Top 185 and Malaysia's Top 2 Scientists in the Business & Management category by "research.com" (https://research.com/u/keng-boon-ooi) as of 29 March 2022.
"Research.com" is one of the prominent platforms for Business and Management research, maintaining reliable data on scientific contributions since 2014. It has recently released the 1st edition of the "Top Scientists ranking for Business and Management" based on data collected on 6 December 2021.
The process involved a rigorous and meticulous examination of leading scientists' contributions across the world based on the Google Scholar and Microsoft academic graph h-index. The robust methodology depicts stringent inclusion criteria for ascertaining the ranking of the top scientists.
The reason to undertake the above exercise was to ensure that only the top 1% of the world-leading scientists are being included in the ranking.
Only five Malaysian researchers were listed by the leading academic research portal and Senior Professor Ooi is one of them, ranked at Top #2.
In addition, the Stanford University list has also named Senior Professor Ooi the Single Year and Career-long World's Top 2% of the Most-Cited Scientists in the field of the "Business and Management" category for two consecutive years. (https://elsevier.digitalcommonsdata.com/datasets/btchxktzyw/3?fbclid=IwAR3hwMId0tq0xhZPCGwiXtLEdwuvn7TToIafNeLgF8ezaRT9lQ__svOHvc4)
Senior Professor Ooi attributes this recognition to the support and cooperation received from UCSI university. He quips that such recognition should also serve a higher purpose to inspire the young minds working at the university. He is always willing to support and encourage young researchers in their work. He is confident that such accolades will realise more international collaborative ventures.
For more information, go to https://research.com/u/keng-boon-ooi or access the links stated below to learn more about Senior Professor Ooi's recent rankings and recognitions:
https://www.ucsiuniversity.edu.my/senior-professor-ooi-the-worlds-top-3-most-productive-author-total-quality-management
https://www.ucsiuniversity.edu.my/professor-ooi-the-world%E2%80%99s-most-productive-author-2019-mobile-commerce-research#:~:text=Adding%20to%20his%20accolades%2C%20UCSI,Author%20publishing%20on%20social%20commerce.
https://top10malaysia.com/main/a-deep-hunger-and-passion-for-knowledge/
https://www.ucsiuniversity.edu.my/professor-ooi-among-the-world%E2%80%99s-top-productive-and-influential-authors
https://www.ucsiuniversity.edu.my/senior-professor-ooi-and-associate-professor-tan-recognised-the-world%E2%80%99s-10-most-productive-authors
https://www.ucsiuniversity.edu.my/five-ucsi-researchers-were-named-among-the-world%E2%80%99s-top-2-scientists
https://www.ucsiuniversity.edu.my/senior-professor-ts-dr-ooi-keng-boon-fasc-%E2%80%93-malaysian-researcher-par-excellence
https://www.ucsiuniversity.edu.my/senior-professor-ooi-elected-fellow-academy-sciences-malaysia-asm
https://www.ucsiuniversity.edu.my/professor-ooi-and-dr-garry-acknowledged-high-impact-researchers